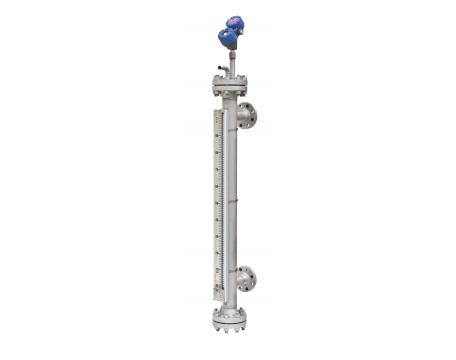 The Aurora® combines the operating system of a conventional float-based magnetic level indicator (MLI) with the leading-edge Eclipse® guided wave radar transmitter developed for level measurement applications. The result is true level-measurement redundancy in a single-chamber design.
Using a 3″ or 4″ chamber to house both the ECLIPSE probe and the MLI float, these devices operate seamlessly to provide continuous electronic guided wave radar measurement and visual indication. There are six basic configuration styles and more than 15 material selections for the AURORA magnetic level indicator.
For the first time ever, the ability to accurately and repeatedly measure ultra low dielectric media, high temperature/high pressure process conditions, and media with shifting and changing dielectric values can be accomplished with AURORA.