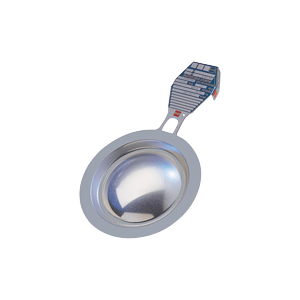 Benefits
The vents may be supplied with the following:
Electrical sensor to warn of open vent
Locking enclosure
Sealed enclosure for corrosive environments
Activated reclosing
How a Tension Loaded Disk Works
As the pressure increases on the tension-loaded disk, the seating design allows the dome to thin out until it can no longer withstand the pressure. The disk ruptures. Metal segments fold back against the walls of the fitting in an irregular pattern to provide a full opening. The ultimate tensile strength of the metal determines its failure point when loaded in tension.